After looking for awhile, having others on the search as well, it looked like I was not going to find an affordable 'fixer upper' small trailer before summer. [Pics of Chica Casita all Cutened Up]
That would have been tragic; fiercer proactive measures were instituted.
Craigslist ads, that usually were bunk (crap trailers way overpriced), were searched morning and night.
Out of state vintage trailer sellers were contacted, and my comfortable set amount of cash to spend rose quickly. I'll pay a little more to get something of decent quality, needing little work and that I know is a decent buy; those were my thoughts.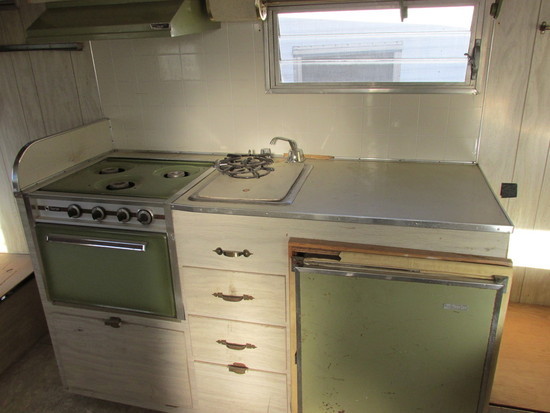 I made a deal after days of negotiations and phone calls, with a vintage trailer dealer in Utah, initial $2k outlay delivered the following morning via cashiers check.
I awoke to an email saying the deal was off, someone offered him $500 over our agreed-upon sales price and he cared crap about our deal (those were my words, not his).
Money in hand is always a good thing so not too upset or undeterred I went back to scanning online ads, hoping to find a new tin can jewel I could make my own.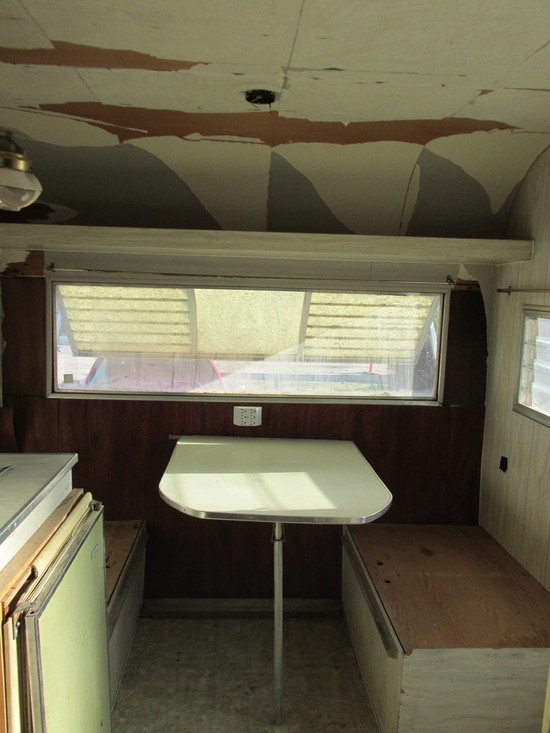 Low and behold, a $200 ad was listed in our area. It read something like this:
"1968 15ft Aloha travel trailer, $200"
I assumed it was a dump, but if it towed it could be worth it to fix-up. All About Aloha Travel Trailers
I was the second person who called, and offered $400 cash after hearing that not only did it tow, the floor was solid. No sagging floor? So what would need to be fixed? New ceiling, seal the walls…
Someone had an appointment to look at it a few hours later, but she promised she would call me back if they didn't show. "They will show." I thought, "It will be sold."
Low and behold, a few hours later I got a phone call from this lovely lady that the trailer was still available. "Can you send me a few pics?" I asked while asking a few more questions… "Is the title clear?"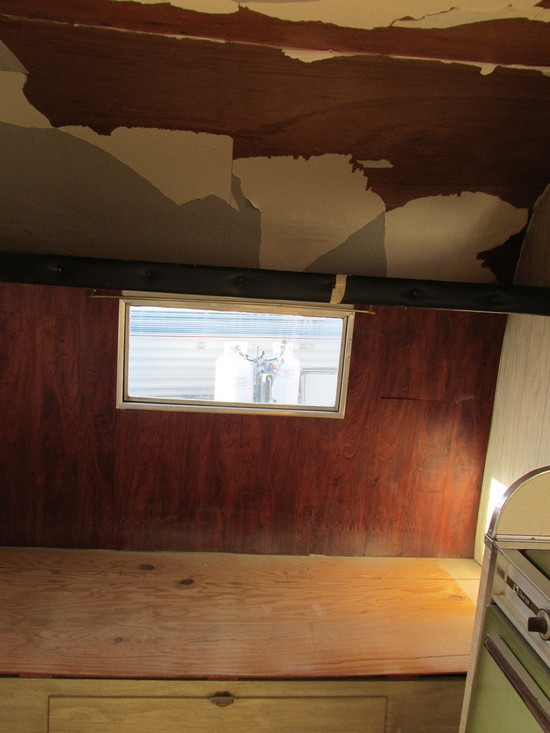 Clear title, no water damage, and it tows? Was this seriously the luckiest day I'd had in quite a while? Well, yes it was.
MoneyGram sent, trailer was towed to our home in the evening. They wanted to get it out of the yard, so they could focus on their new rig they had recently bought.
"You don't want to know about our new trailer," nice lady joked. "No, that would be mean…" I offered back jokingly.
But really, I wasn't jealous in the slightest… too content with my new little 15ft Aloha trailer jem that I got for a steal.
Can't wait to fix her up and get to roadtrip in the U.S. with the awesome teen.
Update June, 2016: I did just that, and had some fun. Loved this trailer, sold summer of 2015 to help my son attend culinary college. Living Full Time in a Vintage Camper.