She's a 1968 Aloha, 15ft vintage trailer, that I got for a steal (no, I did NOT steal it and shame on you!). I'm very excited to be her new owner and care taker. [Pics of Chica Casita all Cute and Clean]
A couple of years ago I was dying to own an Airstream, and make it a comfy, cozy home for the awesome teen and I… then came the costs. Ouch. Not to mention the cost of the vehicle to tow one of those babies.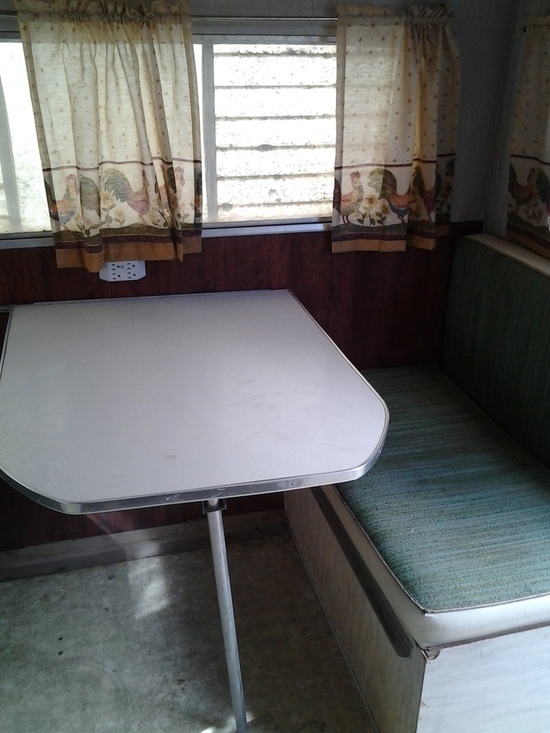 Then I thought older, less expensive 'regular' trailer (think white box), for under $3000 that I could fix up real cute. And it would be smaller, lighter and easier to tow.
While all this marvelous planning was working its way through my brain, the $$$ on hand I had vaporized, and we ended-up with a lovely trip to Montana, sans trailer.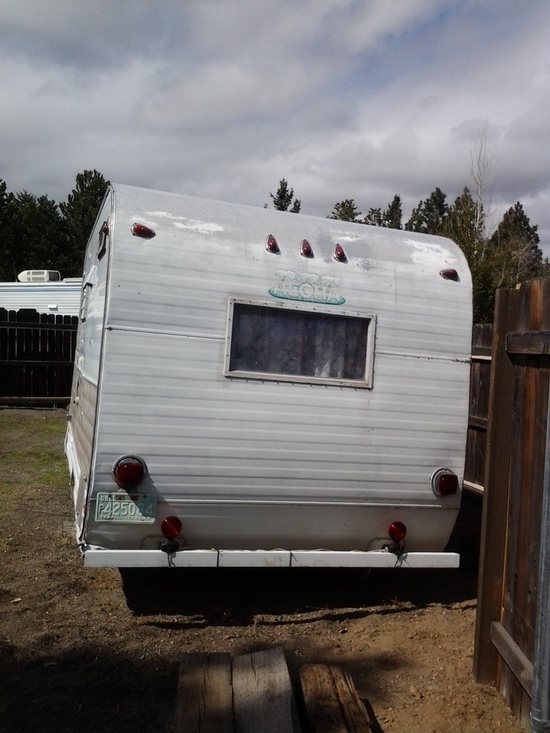 Months later, still obsessing and set on my goal, I moved on to vintage trailer ideas, and low and behold (check out the pics!) this plan has materialized and is moving forward as my new pet project.
Happy days. Redecorating committee is being selected, email if you would like to participate 🙂 Cheers.