Me first! Let's get this party started I'm thinking… as I sit in our little trailer in Oregon under 3 feet of snow. Our two little buddies had to sneak underneath to potty, Tiger disappearing on first landing this a.m. (confession: I gently tossed him) under a blanket of white.
I digress, this post is about the groovy new 'An American Trip' travel series that needs to get its butt kicked into gear as we are already into February. I have a few interviews lined up, and many more to come, but I will start things off pronto with this post.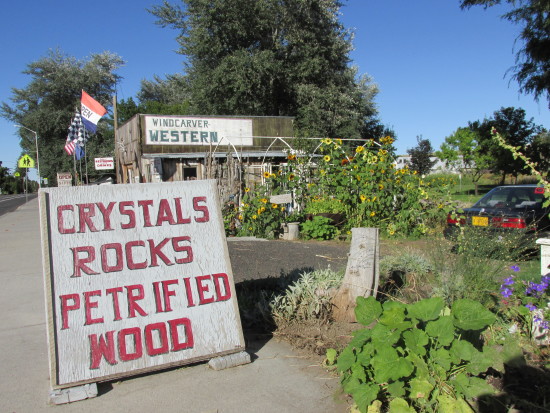 We were almost to the border of Oregon and Idaho (if I remember correctly, didn't realize I'd be writing about it later at the time) when I realized I hadn't taken any photos.
We passed through a ton of sweet little 'country towns' and the shot above was of one little business alongside the road; an America that is slowly fading away, glad the awesome teen got to see a little of it.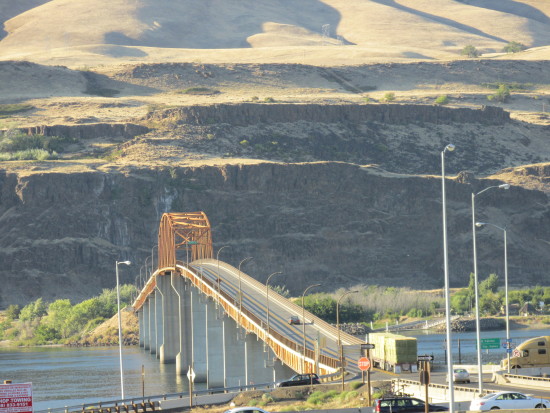 Facts & Highlights of This Trip
Time to Travel: Around 9 1/2 hours.
Distance to Travel: 589 miles/948 kilometers
U.S. States Driven Through: Oregon, Washington, Idaho & Montana.
Places We Stopped: Madras, Oregon (car overheated an hour into our journey); Hood River, Oregon; Coeur d'Alene, Idaho (lunch at a casino); Spokane, WA (dinner and hotel).
Highlights: There are many stretches of this trip where the highway is very scenic such as: Mt Hood scenic byway (Hood River, Columbia Gorge area), Idaho Panhandle (Lake Coeur d'Alena) and others.
We drove straight through using GPS on a smart phone, but would be a great trip to spend five nights or more – and take a few offroad trips, like staying at the Columbia Gorge for a night.
Recommendations: I wish we had either purchased camping gear (before we got to Montana!) or bought a small travel trailer for the trip and enjoyed a few of the many beautiful camp sites along the way.
Hotels in the United States are expensive and all the comforts you get from paying $80-$100 USD per night (Cable T.V., heated pools, free buffet breakfasts) we really did not need. Would have much rather been enjoying more of the country. Next time…
More Articles on American Trip Travel Series:
Introducing An American Trip Travel Series
Homeschooling on the Road
Interview with Tiny r(E)volution.us
Free Overnight RV Parking
Traveling with Dogs