Note: This is a first installment of what will probably be many more trips traveling around the U.S. I just hope it gets more enjoyable!
Don't like this new situation at all, though honestly thought I would adapt better and maybe enjoy it a bit. But I do not like traveling around the U.S. living out of my car.
I hate it. I am not living in – or out of – my car at the moment but most likely will be again at some point later in the year. And I am not looking forward to it.
Other Folks Love Van Dwelling So What Is My Problem?
Before I hit the road and traveled south from the Pacific Northwest I read a bunch of blogs, books and articles about people who end up – by choice or circumstance – living out of a van or car in the U.S. And many of them enjoy it.
Previous post: 5 Useful Books About Living in a Van.
A few rave about it and have done it for many years. Some choose to live out of a vehicle for an extended time to save on rent and pay off college tuitiion bills. It sounded not too bad and I am a pretty experienced long-time traveler so why would I not enjoy it too?
I loved my little vintage trailer, but we had to sell it last year: Living Full Time in a Vintage Camper.
I had a nice car (not a van, but enjoyable to drive and easy to park inconspicuously to sleep wherever I wanted to), had prepared well, enough money for food and gas so was not destitute plus traveled to some nice areas.
Related post: Palm Desert and Palm Springs, California.
I was also working part-time online at the time so had additional income and something to keep me occupied a few hours out of the day; work that I could do from anywhere. I should have been living the high life!
Why Am I Not Lovin' It?
I tried to stay positive and keep an open mind but after a month and a half or so had to admit I simply hated traveling and living by car. It just isn't fun as a single gal and I was sick of having to always feel on guard and like I was trapped.
I could not leave the vehicle much, partly as I traveled with Crazy 1 and Crazy 2 (that was the funnest part!) but also as the car was my home and if something happened to it I was screwed. It was hard to relax.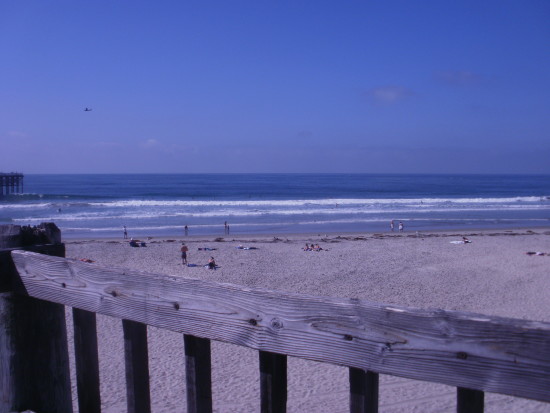 Am I Being a Whiny Baby?
I probably am being a bit of a baby, but at least I'm honest about it! There were many enjoyable moments, nice folks met along the way and got to visit some cool new places such as Joshua Tree National Park, San Bernardino National Forest and areas around San Diego. Even a few hot springs.
Related post: Visiting Joshua Tree National Park.
And it wasn't because I wanted to be in a trailer. I would like a better set-up at some point but not having to tow anything was nice. More money the main issue probably, but what else is new.
Lucky to get a nice holiday break and time with the awesome teen, and hope to have better things to report on the next dispatch about being one of the wandering homeless (I mean, nomadic) in the U.S.
Happy almost New Year, Molly