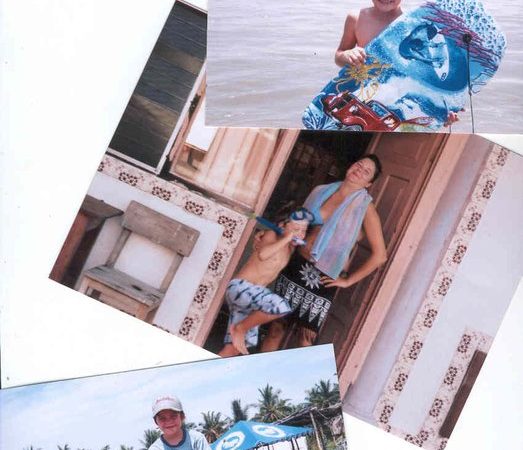 As the photographs below attest, we had a ton of fun when we lived in Mazatlan, Mexico!
Boogie boarding, fishing (cute kid rod spun off the rocks near the Malecon… no, no fish caught), afternoons spent at plush luxury resorts jumping off of man-made cascading waterfalls into the pool below… lots of fun 🙂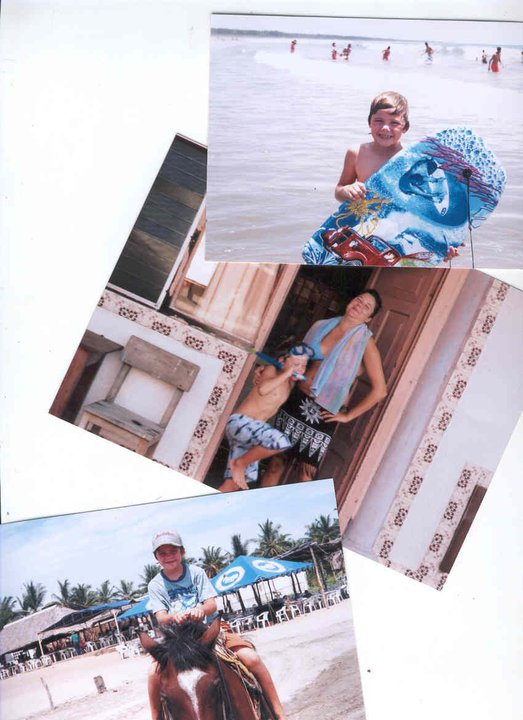 Mazatlan is one of the main hubs for expats on the mainland Pacific coast, in addition to Puerto Vallarta and many others, such as San Carlos closer to the border with the U.S.
It is where we (or I, now awesome teen was only 6 years old at the time) chose to start our expat life in Mexico and it turned out great. We made many wonderful friends both Mexican and American and learned much about the country and its people. Afterwards we moved to Baja.
What I don't see enough of online is the fun things to do for families if you choose to spend some time in Mazatlan. Here are a few ideas from our time spent there.
Fun Things To Do in Mazatlan, Mexico
The Main Square at Night – This is so much fun for adults and kids, and a great way to get a feel for the town and meet new people. At night, around maybe 8 p.m. or so they close-off the streets around the main plaza so that diners eating at one of the lovely outdoor/indoor restaurants can relax and enjoy their meals.
And the kids can run around getting crazy (awesome teen used to ride his bike around, not sure if they do that anymore, bet there are skateboards though) without the parents having to worry about traffic safety. Safety from other crazy kids another story… 🙂
The Golden Zone – Have lunch and some fun at a fancy pants hotel in the Golden Zone for an afternoon. We did this a bunch of times, and anytime I'd get a little down or stressed-out, I knew I'd feel a ton better after a day spent lounging poolside while the kid ran around and made new friends. Cerveza anyone?
Many of these hotels – you simply have to visit and ask if it is ok – will allow you to use their upscale, gorgeous pool (many right off the beach) if you purchase lunch and some drinks. Afterwards, we'd head back to our little studio $300 apartment in the old part of town, near the market and main square. Who needs to pay $200 a night for a hotel room, I ask? 🙂
Stone Island – "Isla de las Piedras" in Spanish, this was our absolutely favorite place to spend a Saturday or Sunday at the beach. Love, love, loved it. See the photos of the now awesome teen with a boogie board and on a horse? Those are just a couple activities you can partake in on Stone Island.
It is actually a peninsula, and you can drive to the 'island' but most take a short boat ride over from Mazatlan. There is a tourist strip of fresh seafood restaurants, where Mom (that's me) would sit on her arse with a cold one rimmed with lime and feet in the sand while watching the little guy run off his boundless energy and play in the shallow water close to shore.
Lots of fun things on offer, horseback ride into the coconut groves, ride the banana boat over the waves… it was our vacation away from our expat life in the big city 🙂
If you have a chance to spend some time in Mazatlan, Mexico go for it… lots of fun for the whole family.
More Articles on Mexico:
Tips & Resources for Families Wanting to Live in Mexico
Free Baja, Mexico Travel Guide
Trials & Travails of an Expat Family in Mexico