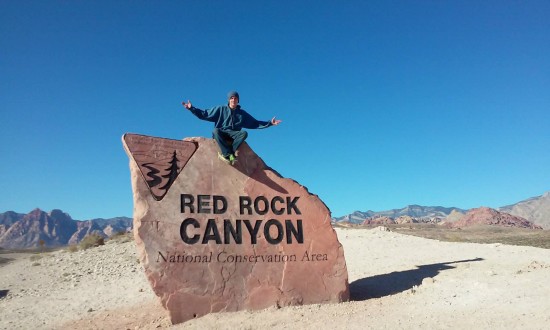 The Red Rock Canyon National Conservation Area is a rock climber's dream spot with multiple locations to have an adventure from. And it is an easy 30 minute or so drive from the strip. We stayed at the Red Rock Canyon Campground 2 miles away.
Actually, I got a bit grumpy when we were there as after I dropped off the awesome teen for his day hike adventure I had to drive 40 minutes or so to get out of the park.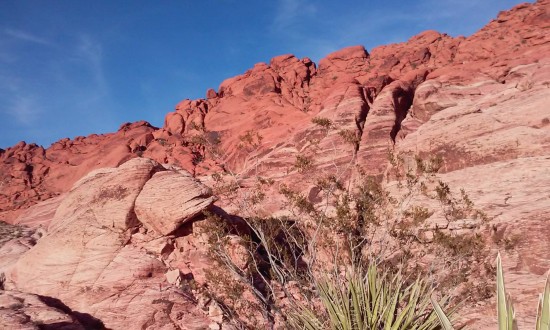 Once you pass the Red Rock Canyon's Visitor Center at the entrance and start to drive up to a viewpoint parking area you cannot turn around. It is a one-way highway and the exit road a long ways off.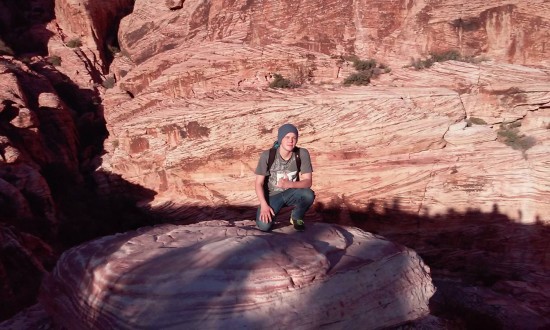 This is great if you want to take time and explore with multiple scenic viewpoints and areas to explore, but not so great if you are wanting to just take a quick peak, drop off your kid and head back to the campsite where two furry friends are awaiting your return.
I was hungry too… why I was so cranky at the unexpected extra driving time (and use of gasoline). On the way out we were able to drive back down the one-way highway the wrong way and exit quickly… as a hiker broke his ankle and had to be taken out via helicopter.
Update Saturday: The awesome teen corrected me. The young man broke his tibia bone… in two places. Ouch!
The awesome teen and a few others stayed with him and helped in the crisis, by the time they hiked back out dusk had set and the park was closed for the evening.

It was quite the experience for the awesome teen and the injured young man sent one of the nicest thank you notes via Facebook the next day
We were just happy he was able to be released from the hospital and on the road to recovery. Plus that his U.S. Army Sergeant superior was not too pissed of… he was active duty military.
Photographs by Molly & Blake McHugh, all rights reserved.