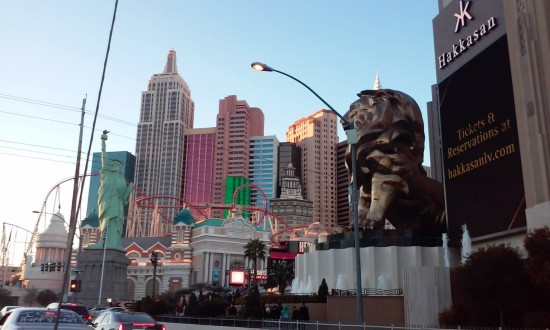 I had little clue what to expect during our trip to Las Vegas. We had just spent 2 days exploring Red Rock Canyon and were ready for a little city action.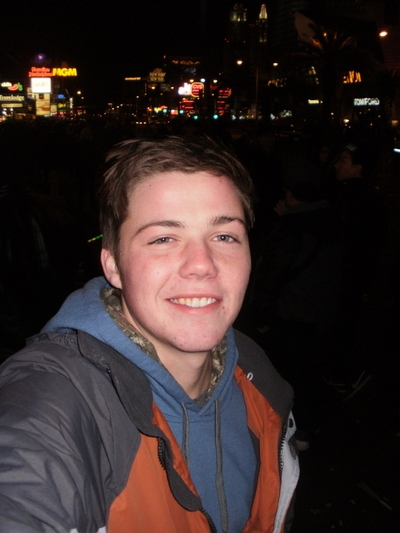 When the awesome teen and I drove down the strip scouting out locations to stay for New Years Eve I saw one of the 'Little Chapel of Love' locations where you can get married on the cheap; Elvis impersonator chaplain at the ready.
Then I saw another one a few blocks down as we continued driving looking for the MGM Grand hotel and Hard Rock Cafe.
"How many of these places are there?" I asked the awesome teen as we both cracked up. The scene was silly, couldn't help but laugh. You mean there is more than one?" I giggled.
We'd wandered into another world, We were in Las Vegas.
| | |
| --- | --- |
| The Awesome Teen Always Makes Nice Friends | A Few Hours Later… Photos With Police Officers (Fun Ones!) |
I loved Las Vegas, though in acutality didn't do a whole lot except check things out and eat some yummy sushi.
The awesome teen got to see a comedy act and we both got a little toasted on New Year's Eve and enjoyed the firewords displays; different locations, but if on the street and looked up… you could catch most of the action.

The awesome teen thought the 'open container' law – can walk around with a cocktail in your hand on the strip – was downright awesome.
Another visit another time and more money and will do more things.
What I loved about it was the mix of international tourists (not just Americans and Canadians, lots of Japanese) and laid back feel, though it is one of the entertainment capitals of the world.
You can go for the glitz and glamour and get your fill, or you can visit on the cheap and blend in with the locals and other normal non-rich folks like us. There's something for everyone in Las Vegas.
Photographs by Blake McHugh, all rights reserved.