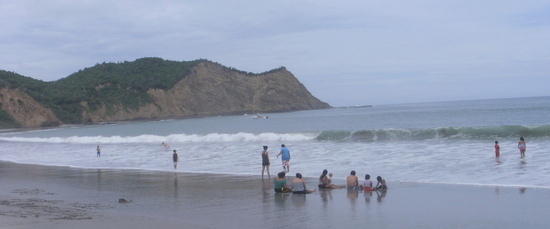 Los Frailes Beach (Playa Los Frailes in Spanish) is a beautiful beach that is 1/2 hour from Puerto Lopez, Ecuador by bus, knock ten minutes off that time if you take a taxi.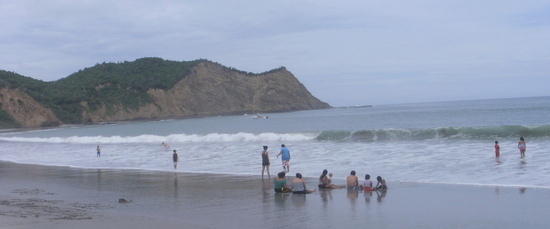 It is located in Machalilla National Park and a very popular day trip from Puerto Lopez, in addition to boat trips to Isla Salango and Isla de la Plata (Poor Man's Galapagos).
The bus drops you off at the entrance off the highway. From this spot you can either walk the approximate hour or so to get to the beach or take one of the tuk tuks usually stationed at the entrance – a $1 USD, 10 minute ride.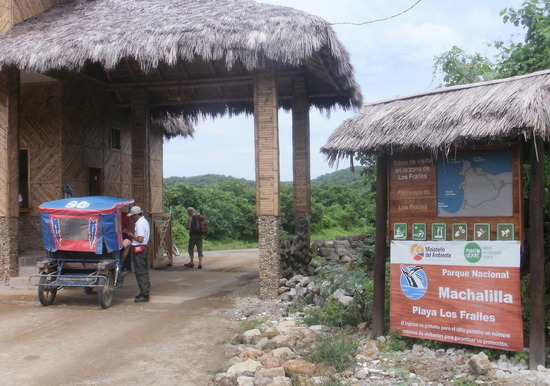 There is no camping on the beach, the umbrellas and tents set-up are for protection against the rays of the strong Southern Ecuador sun. You can see in the video, at the beach entrance there is an ice cream cart with cold drinks for sale and a tienda with knick knacks for tourists.
Watch the video and take a short walk from the parking lot entrance, down the path around 2 minutes to the gorgeous bay.