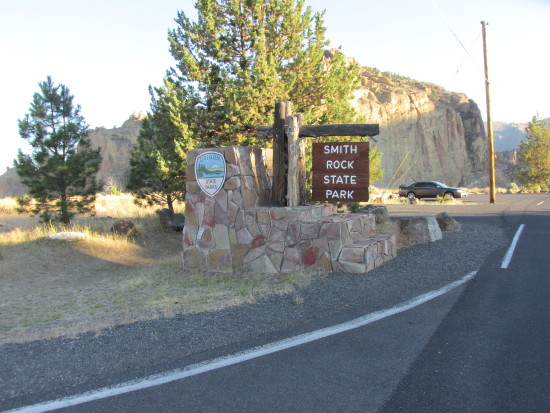 Rock climbers love Smith Rock State Park, and for good reason. It is not only gorgeous with the rustle of Crooked River waters at its base, the "main climbing area offers over 650 routes for all ability levels ranging in height from 40 to 400 feet" (source: Smith Rock Climbing Guides, Inc.).
There are more than a thousand bolted routes possible in all.
Try your luck at sport climbing, bouldering or multi-pitch climbing. Check out the website Smith Rock Climbing Guides for more information and to arrange a rock climbing adventure.
Rock Climbing at Smith Rock
Rock climbers of all levels, from all over the world travel to Terrebonne, Oregon and visit the park. The sign off of Highway 97 at the entrance to the Smith Rock State Park turnoff reads "Day Use Only". Must be old; there has been a campground at the park for many years.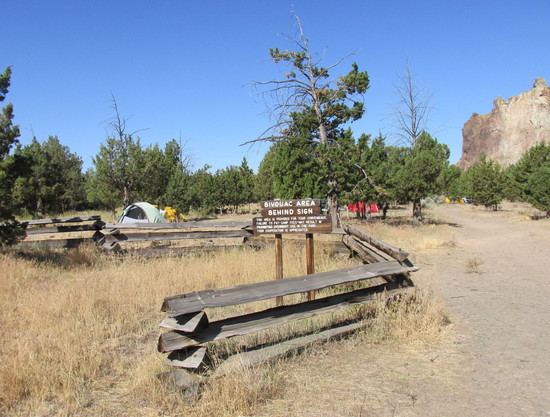 Camping at Smith Rock
The $5 per night 'put a tent up' campsite is right at the park near the entrance, and has a camp host. There are not only flush toilets at the site, but pay-to-use showers too.
You need to park in the parking lot, and walk in to find a spot; shady spots are available.
No RVs or sleeping overnight in cars is allowed but there is a campsite where you can do both a few miles away.
Skull Hollow campground is around a 15 minute drive from Smith Rock and charges $5 per night also (car/RV/tent), an extra $3 if you have more than one vehicle.
Information & Photos on Skull Hollow Campground
It has pit toilets and spaces for small RVs. There is no electricity or hook-ups but the spots each have a picnic table, some shade and are very private with lots of space between spots.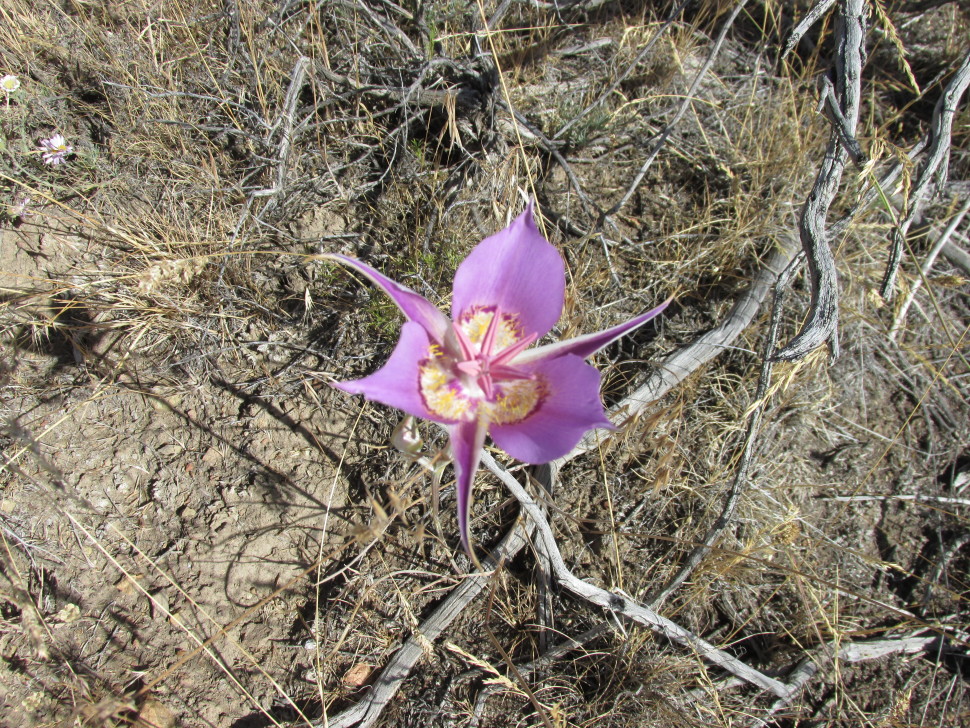 Both Skull Hollow and the bivouac area at Smith Rock have a camp host. Not only is having a host great for getting questions answered, it also helps provide safety for campers.
Bring the Family for a Picnic at Smith Rock!
There are day use areas with picnic tables near the public restrooms and visitors center. One area with tables is covered in case it rains.
There is also a lovely 'native plants on display' garden area with interpretive signs to identify the various cliff dwelling and other plants and flowers and a fun little climbing sculpture for kids to pretend they are climbers, and have some fun when a bit young for the real thing.
Videos and Live Broadcasts of Smith Rock
There is a fun website with information about the park and live broadcasts of various activities including features with professional rock climbers: Smith Rock TV.
The Oregon State Parks official webpage on the area is here: Smith Rock State Park.