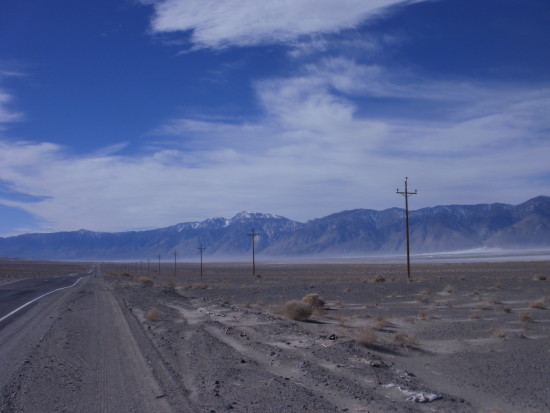 After visiting the Las Vegas area for a month and a half it was time to travel back to Oregon. We hit a snow storm driving through Nevada in November and it was now January so that route was out. Many of the roads through Northern California were closed due to winter snow and ice as well; in step Death Valley, dry heat and Interstate 5.
The awesome teen was game to get to see another of our beautiful national parks in addition to Lake Mead and Mom had always wanted to visit the area. Score. Had to be win, win and fun.
We were told coyotes were hungrier and more desperate in Death Valley than the ones who hunted our Lake Mead campsite at night and that they would lie in wait under your trailer until morning then snatch your dog when you let it out to pee. We were extra-careful but didn't see one.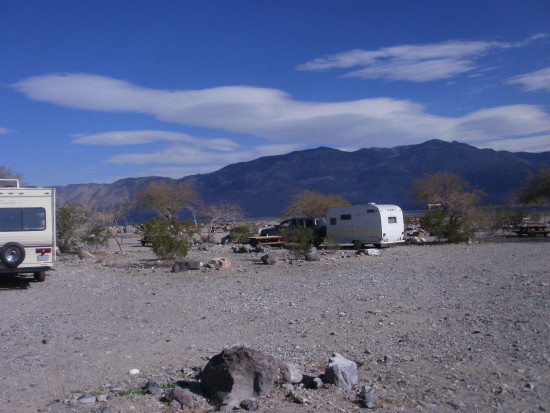 I did a bunch of pre-trip research at the library in Boulder City (guide books plus websites) but still was surprised when we arrived. About 15 minutes into the park on our way to our camp spot for the night – Furnace Creek – we passed by a large upscale hotel. So much for worrying about bringing extra water, I thought. Not exactly the deserted desert area I had expected.
The park was much more built-up in infrastructure than any of the travel literature I read made it out to be, and that was a bit of a disappointment. To get more of that outback adventure feel you need to travel off-road a bit.
The places that were tourist-ready with full-service RV spots, water running in bathrooms with showers, hot food also had over-priced gift shops and five dollar cups of coffee. When on a budget that takes some of the fun out of the experience.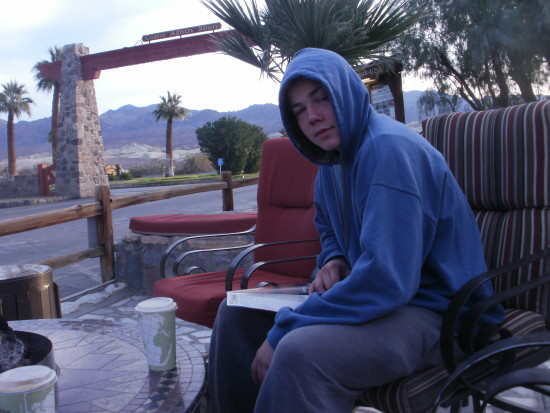 If we had more time and weren't pulling an older-model travel trailer we would have enjoyed the park more, taking the jeep on a few trips off the main highway away from the tourist areas to camp and explore. Next time.
More information including current weather conditions plus a downloadable Visitor's Guide ebook can be found on the National Park Service website: Death Valley.
Photographs by Molly & Blake McHugh, all rights reserved.