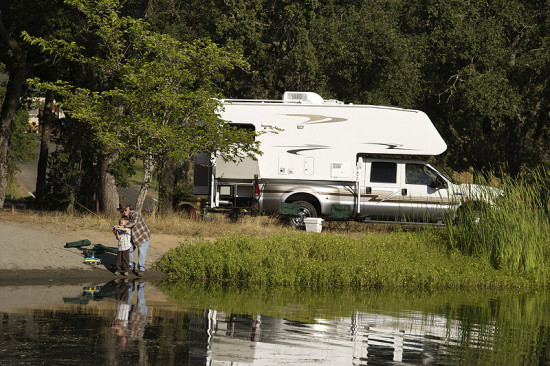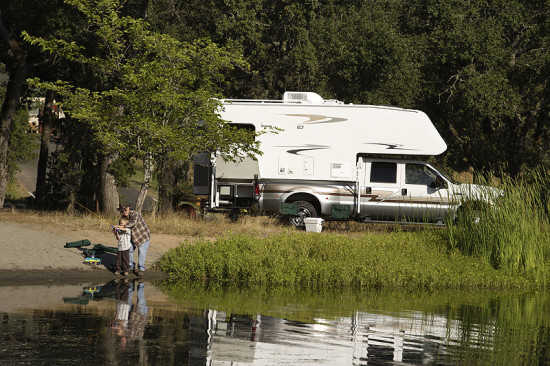 This is a post following the previous post: 5 Useful Books About Living in a Van. My personal preference would be RV living, definitely. I lived for around 6 months last year in an Aloha Vintage Trailer; loved it. Sold my little Chica Casita to help my son pay for college. All good.
What I would want now – if I had the cash – is a decent truck and a Livin Lite Camplite truck camper. Definitely one with a small bathroom (wet bath).
I don't want another travel trailer or RV. I just was not very good at pulling Chica Casita (backing up not fun) and didn't enjoy it; lots to worry about and I want less worry in my life, not more. But I would like to get out on the road again and see more of the country and visit more of our beautiful national parks.
5 Good Books About RV Living
1. How NOT To RV
by Jennifer Flower, Ph.D
Fun writing style with a lot of humor thrown in – funny as crap, actually (but read it yourself to see if you agree). Loved this book!

Highlights: vapor lock (know what that is?), how to consume as much gas as possible in a short period of time (very useful), how not to plan your route and even includes a photo of the author scratching her head; you get the picture.

2. My House Has Wheels
by Chris Poindexter
Much valuable information that is presented in a no bullshit down-to-earth fashion by someone who used to own a home and work in real estate – uses that experience much in comparing a mobile life to a brick and mortar one often.

Quality book with much quality information about the ins and outs of being a full time RVer.

3. Living the Simple RV Life
by Sunny Skye
Bonus points for having a great Table of Contents and a very well organized book with lots of excellent information. The writing isn't rushed, but flows well and the author speaks much to the issue of 'RV living, will it be right or wrong for you'?

I liked the personal-style of writing with the author weaving in her experiences over the years with the pertinent information on the topic.

4. Motorhome Living for Beginners – How to Live the Simple, Stress Free RV Lifestyle and Become Independent & Debt Free
by Jim Jackson
I like all the photos and has a good section covering safety issues and another on how to test your RV for leaks. Yikes, that is important!

Simple read covering all the basics like all of these books.

5. RV Living For Beginners – How to Live the Stress Free & Simple Motorhome Life to Become Independent & Debt Free
by Ron Johnson
Another TOC at start of book listing the 7 chapters plus introduction and conclusion, yay! Nicely formatted, easy-to-read book that covers all the basics plus a bit more.

Pros and cons of different class of vehicles, tips on maintenance, how to get a satellite signal, etc.
Image is courtesy of the Recreation Vehicle Industry Association.