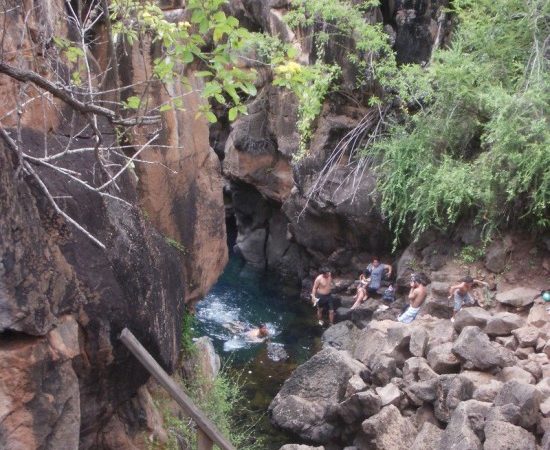 Las Grietas Lagoon is a missed natural attraction by many tourists to the Galapagos Islands but don't let that be you! For those who are in the know and have the time, it's unforgettable and worth the rocky 30 minute or so walk getting there.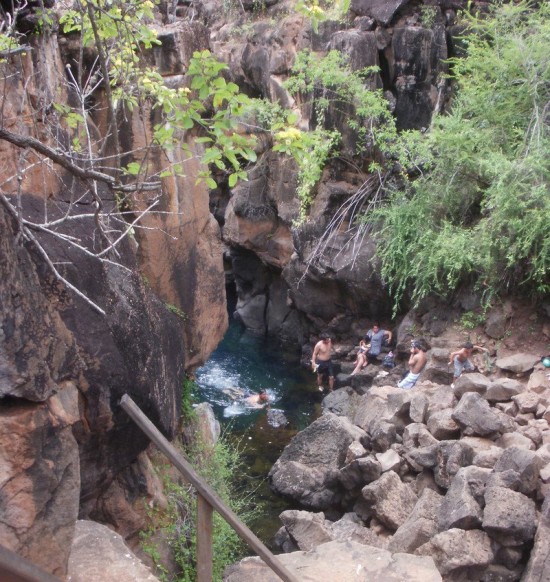 Once you get there, swim, dive down to see the entrances to underwater tunnels or if really brave, jump off the cliff like you see in the photo below – a favorite past time of many locals and a few crazy tourists take part too.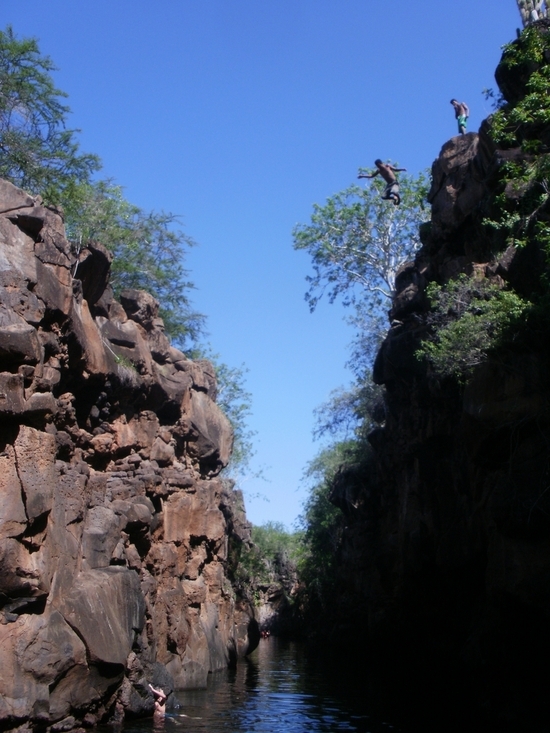 Be sure to start your walk by 10 a.m. or so, when the sun starts to shine strongly midday it can be very uncomfortable as the hike is not easy, it is rocky terrain and you need to watch your footing closely and take it slow. And, don't be a dumb tourist… wear proper walking shoes or sandals, no flip flops, this isn't a short stroll to the hotel pool 🙂
About 10 minutes walking from Finch Bay and past the sign below is Paradise Bar with cold beer, water & light snacks. You may not even notice it when walking past. It is open in the afternoon, at other times boarded shut.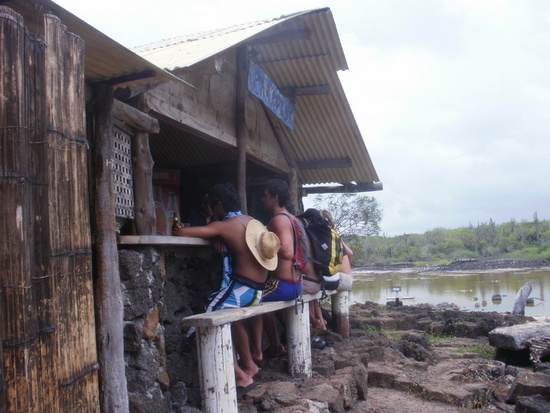 Not the greatest photo but a very important sign! Look at the arrow at the bottom. You don't want to miss that as the path is long enough already. This is after you pass German Beach at Finch Bay, before you get to Paradise Bar.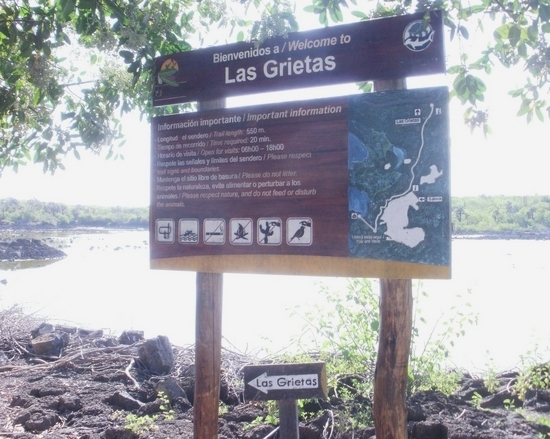 This (photo below) is what you will walk across on the way to Las Grietas Lagoon. It was shot just Past Paradise Bar, about 10 Minutes before you reach the lagoon. Most important to note is that water levels change during the day, so on your return it may look completely different.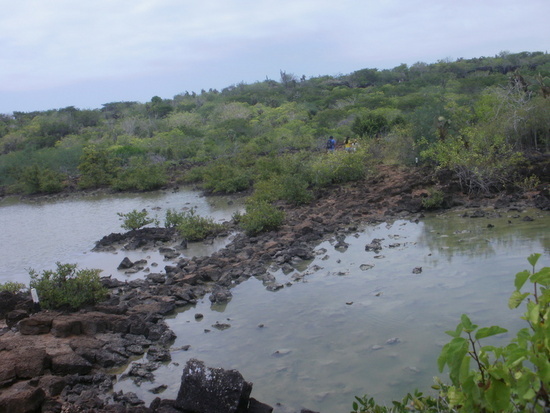 More Galapagos Islands Articles:
Galapagos Islands Sea Lions
Galapagos Islands Lizards & Iguanas
Playa de la Estacion on Puerto Ayora, Galapagos
Hiking on San Cristobal Island, Galapagos
Center for Land Tortoises at Charles Darwin Research Center on Puerto Ayora