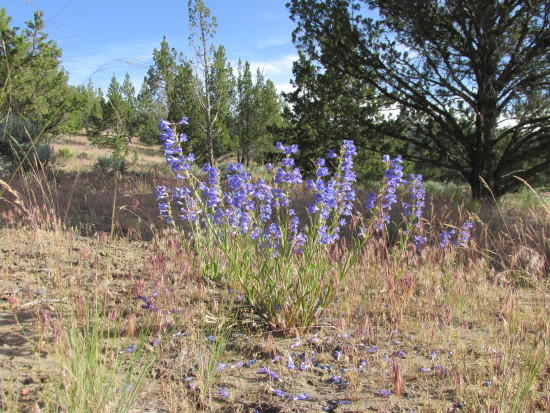 Skull Hollow Campground is where folks go who aren't able to find a spot at the Smith Rock Campground, or who want a little more space, peace and quiet plus parking for their RV and vehicle.
This is high desert country of Grasslands National Park and that is mainly what you will see… dry brush, dirt and some vegetation with a wild flower sprouting up here and there.
Camping at Skull Hollow
Fee per site is $5 a night, with an additional $3 charge for extra vehicles. All have a picnic table and fire pit, plus much privacy from neighboring sites. A camp host resides at the park and is a great source of information on the area.
During our stay I enjoyed the thrill of hearing the howls of coyotes at night, and watched carefully for snakes when hiking during the day. At the entrance to the campground you will see horse trailers parked off and on, as folks from nearby areas come to take their charges out for a ride.
There is no running water, and only two pit toilets. The campground opens in May, and closes for winter in November.
Hiking, Biking and Horseback Riding at Skull Hollow
You can hike, ride mountain bikes or your horse on the these trails located just near the entrance to the campground: Ridge Rider Trails, Cole Loop, Warner Loop and Grey Butte Trail.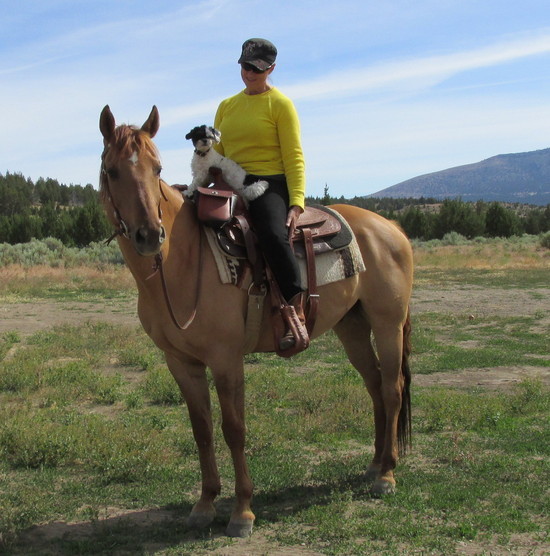 The official USDA Forest Service webpage on the area is located here: Skull Hollow Campground